A view beyond. Sharing our discoveries
of exceptional experiences in design,
brand and retail.
[unex_ce_instagram id="content_yfpbl30u2" count="4" span="span3" is_fluid="yes" remove_gutter="no" target="dribbble" random="disabled"][/ce_instagram]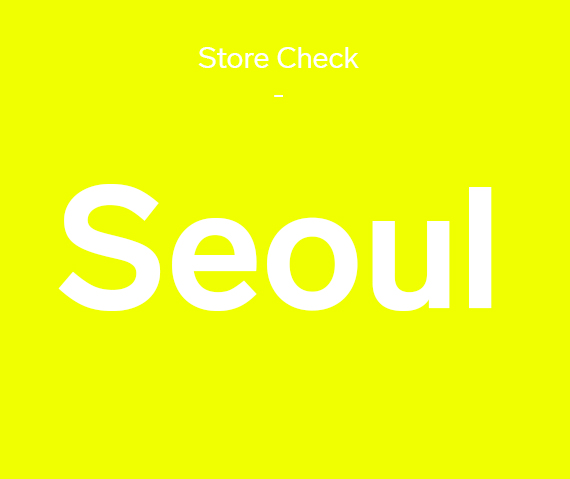 Store Check
Seoul
A couple of weeks ago, we visited Seoul, South Korea, one of our favorite cities in Asia. We spent a few days exploring and absorbing the inspiring surroundings, cultural trends and retail experiences, from small boutique shops to stunning flagship stores. Here's a small selection of the retail highlights we want to share:
Smart Brands.
Smart Retail. 
Munich Creative Business Week will take place again next March and see. will be part of it! We are going to give a talk about the future of retail. Check out what this talk will be about.
Trends and insights of tomorrow's retail world
The retail world that we know today will be radically different tomorrow. Is the brick and mortar experience slowly fading away and morphing into virtual sales rooms? While we do see extreme change, it'll be quite the opposite.
Online shopping frees us from the binds of the ordinary retail world, where endless aisles of displays and products vie for our attention. But the emergence of new store designs, pop-up shops and novel retail formats are redefining how we shop because they understand that the brand experience is just as important as the physical product.
These brands know that their messages and experiences must be engaging at every touch point. That's why they combine the traditional in-store experience with online shopping and vice versa. Plus, they use their social media as an influential voice in creating a cohesive and compelling brand story. Leading brands positively interact with their audiences both online and offline.
Brands don't just sell jackets, headphones or shoes. Instead, brands sell the content and context of those products that empower consumers to create their own unique stories. A rain jacket sells exploration. Headphones sell individuality. Athletic shoes sell achievement. And the list goes on.
Tomorrow`s retail
Die Einkaufswelt wie wir sie bisher kennen ist in starkem Wandel. Entgegen aller Befürchtungen wird sich der stationäre Einzelhandel nicht verabschieden und in eine virtuelle Verkaufswelt abdriften. Ganz das Gegenteil ist der Fall! 
Online-Shopping erlöst uns von der traditionellen, schnöden Welt der endlosen Reihen von Warenträgern und wir werden heute Zeugen einer ganz neuen Art von Stores, Pop-up Stores und anderen räumlichen Verkaufsformaten, die sich bewusst sind, dass Inhalt und Erlebnis unumstritten an vorderster Stelle stehen müssen. Die verstanden haben, dass online und stationär sich gegenseitig zu neuen Höhen aufschwingen. Die mit ihrem Publikum interagieren. Und die wissen, dass die Botschaft, die sie kommunizieren, genauso wichtig ist wie die Produkte die sie verkaufen.

Image: Courtesy of MCBW
Acne Studios
Stockholm-based fashion house Acne Studios recently opened its first Korean flagship store in Seoul's stylish Cheongdam district. Designed by architect Sophie Hicks, the standalone building has a soft, restrained appearance on the outside, while the concrete inside appears as a heavy, brooding monster.
Acne Flagship Store Seoul
79-7 Cheongdam-dong, Gangnam-gu, Seoul
acne.com
Queen Mama Market
Queen Mama Market is definitely the trendiest concept store in Seoul. Located in the Gangnam district, it is an energy filled space where Eastern and Western perspectives, city life, nature, fashion, art and design collide and connect. The store offers one-of-a-kind home and gardening products, plus furniture and high-end men's and women's fashion. On the top floor, you'll find a light-filled cafe and a gorgeous roof terrace overlooking the area.
50, Apgujeong-ro 46-gil, Gangnam-gu, Seoul
queenmamamarket.com
Hyundai's Design, Travel and Music Library
While most libraries are open to the general public, the design-focused Hyundai libraries are only accessible to Hyundai credit card holders and their guests. Alongside the eye-catching collections, each beautifully designed and uniquely themed library hosts a cafe, reading or listening rooms and a multi-purpose room perfect for events, exhibitions and concerts.
Hyundai Design Library
31-18 Bukchon-ro, Jongno-gu, Seoul

Hyundai Travel Library
18 Seolleung-ro 152-gil, Gangnam-gu, Seoul

Hyundai Music Library
246 Itaewon-ro, Yongsan-gu, Seoul
Gentle Monster
Innovative Showrooms of Korean eyewear brand Gentle Monster.
Check our article "Creating Desire" from earlier this year.
Gentle Monster Gangnam
533-6, Sinsa-Dong, Gangnam-Gu, Seoul
gentlemonster.com/showroom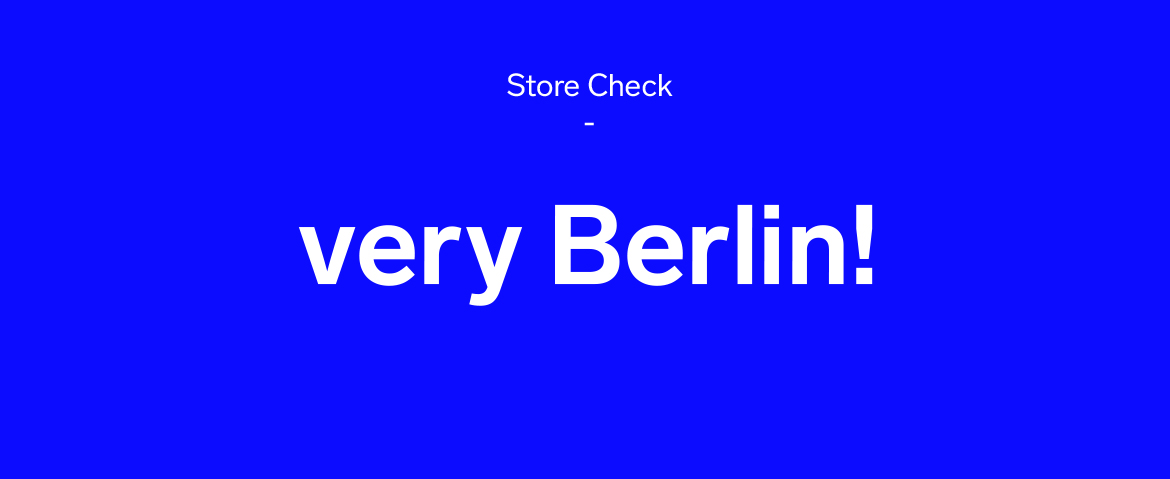 Store Check
Berlin
Having been lucky enough to make a trip to Berlin last week, it seems appropriate to share some of our "from Berlin" discoveries in this first issue of store check. Leaving the big international brands aside this time, we focused on smaller retail that was created in or for Berlin.
 
Creating
desire.
The situation of physical shopping has changed radically over the last years. People do not necessarily visit a store anymore, they go online if they need a book or a shirt. We think the future of physical shopping is about creating destinations, location-specific and engaging brand experiences that create a desire.  

Gentle Monster, a Korean specs and sunglasses brand, started as an online-only retailer in 2011. The brand now has stores all over Asia and just recently opened a flagship store in New York City. Each of Gentle Monster's innovative showrooms, or better call it playgrounds or galleries, tells a different story and takes the customer on an extraordinary journey through the unique world of Gentle Monster. A new approach to excite and inspire. 

"We believe inspiring spaces help to sell products," says Jae Ho Bae, head of interiors at Gentle Monster. "Customers don't remember products when they visit a space; they remember the architecture and artwork curated within the space." (shopassociation.org) 
The bigger picture

Traditional retail formats are changing.
Brands are developing new concepts to excite and inspire customers.
533-6, Sinsa-Dong, Gangnam-Gu, Seoul, Korea
Mon-Sun 12:00pm-09:00pm

Images: Courtesy of Gentle Monster
What makes
a great brand?
Australian cosmetic brand Aēsop does it right. Already selling its products in more than 40 countries and ever growing, the company does not advertise or offer any discounts or sales. So where does the huge success come from? The producer of natural cosmetics branded its products in a cool, sophisticated way - exploding natural cosmetics onto the contemporary scene. From the branded environment to packaging to service, every little detail is well thought through. This creates an experience and a craving for the products. 

The brand is ahead of its time and it demonstrates it in its approach to store design. In every country, Aēsop collaborates with local designers and architects to do the store design rather than implementing a global roll-out. A unique approach. Aēsop, you bought us. 
The bigger picture

1. Perfect your craft
A great product speaks thousand words

2. Think holistically
Consider every brand touchpoint and make it perfect. 

3. Hire people who love your products
Sales staff was yesterday. Employees need to be brand ambassadors.
Altstadt-Lehel
Maximiliansplatz 10, 80333 Munich